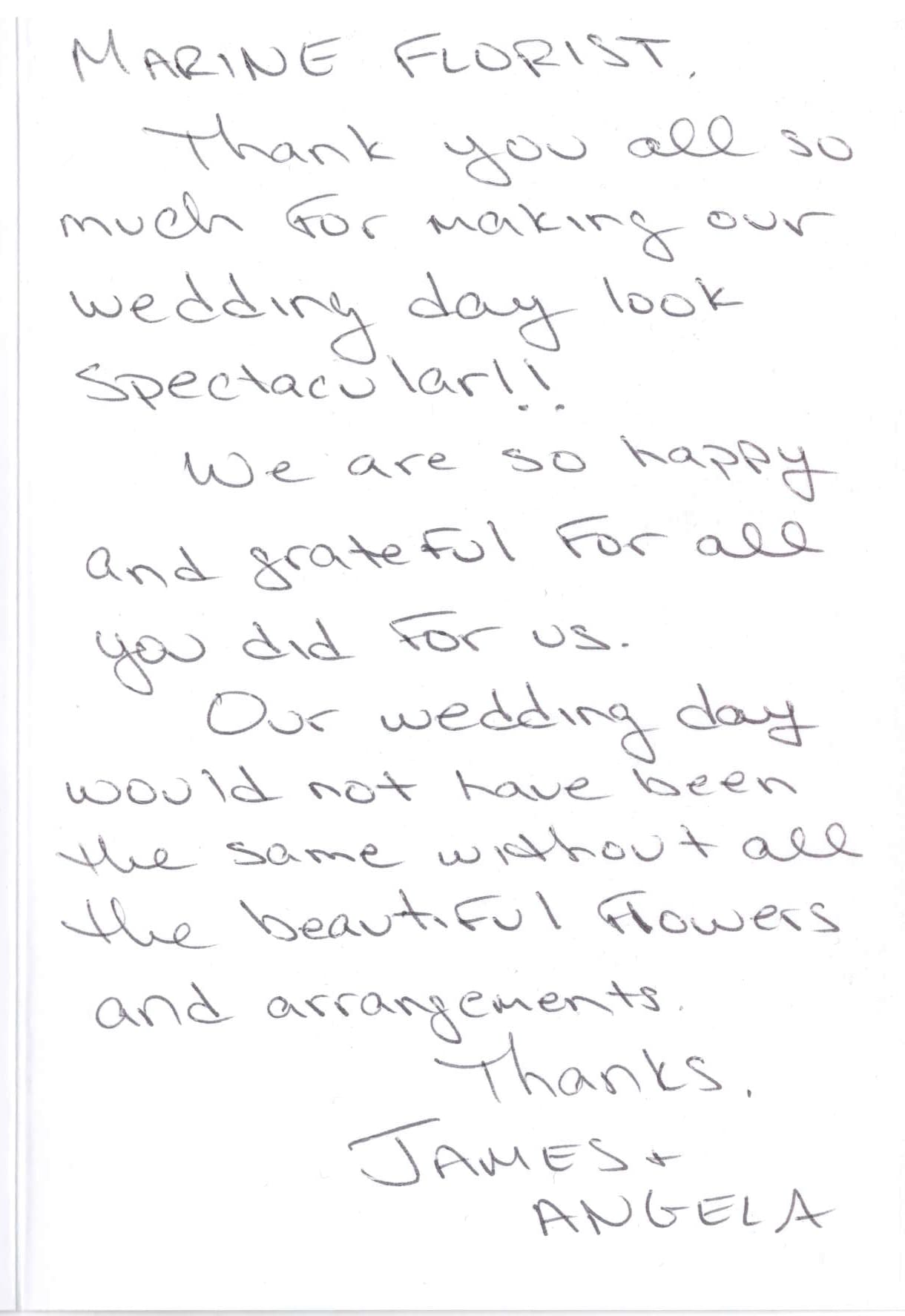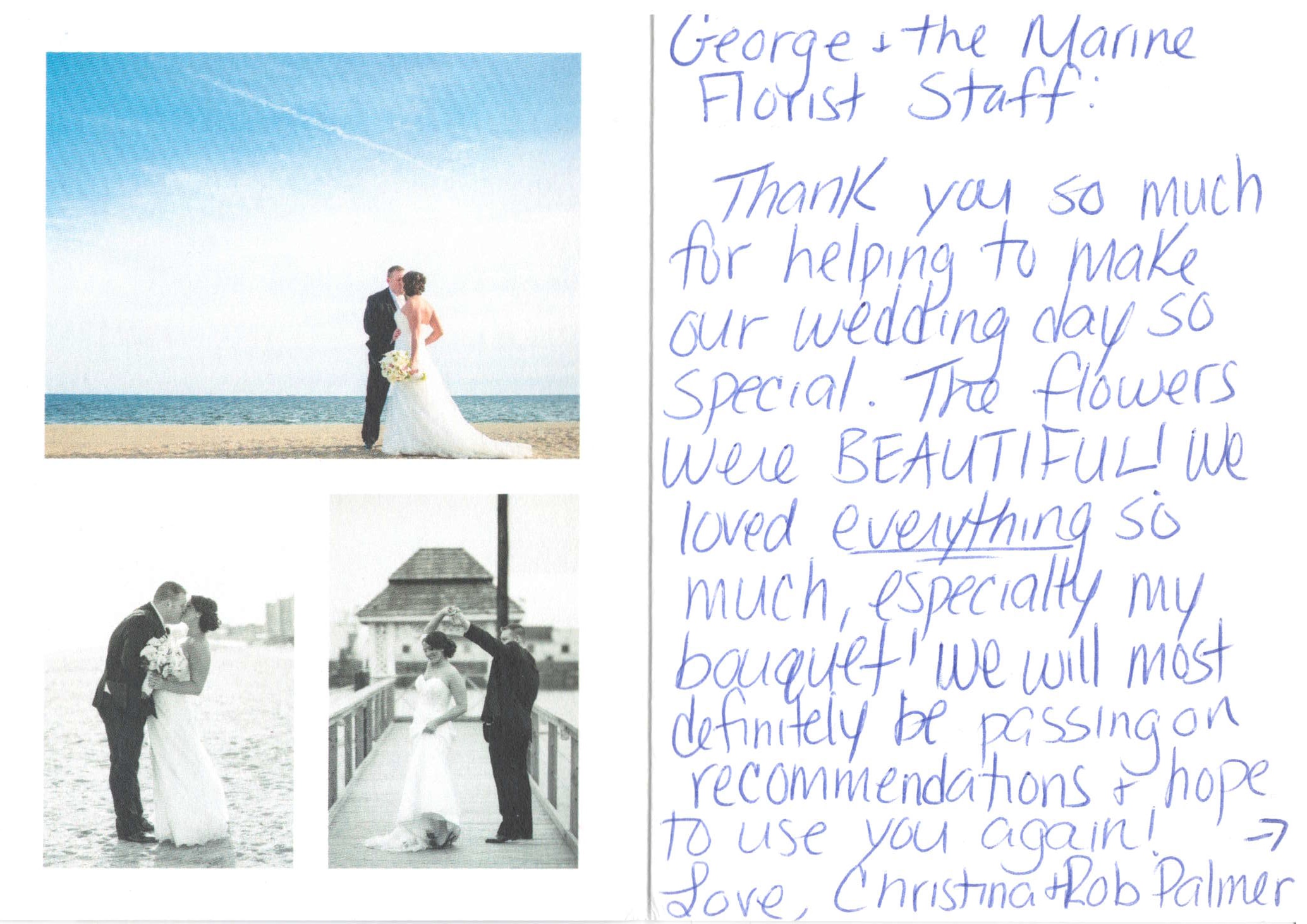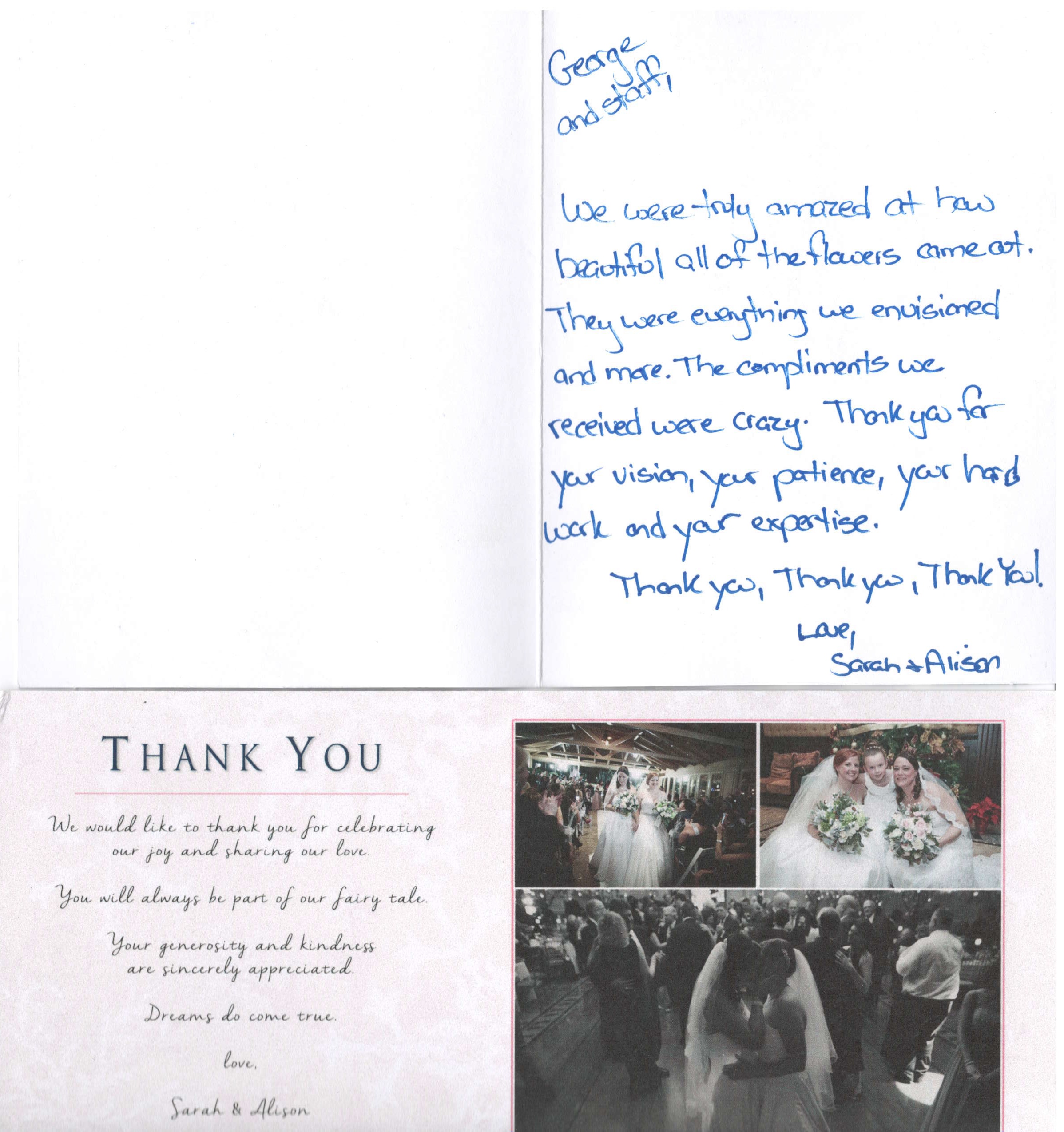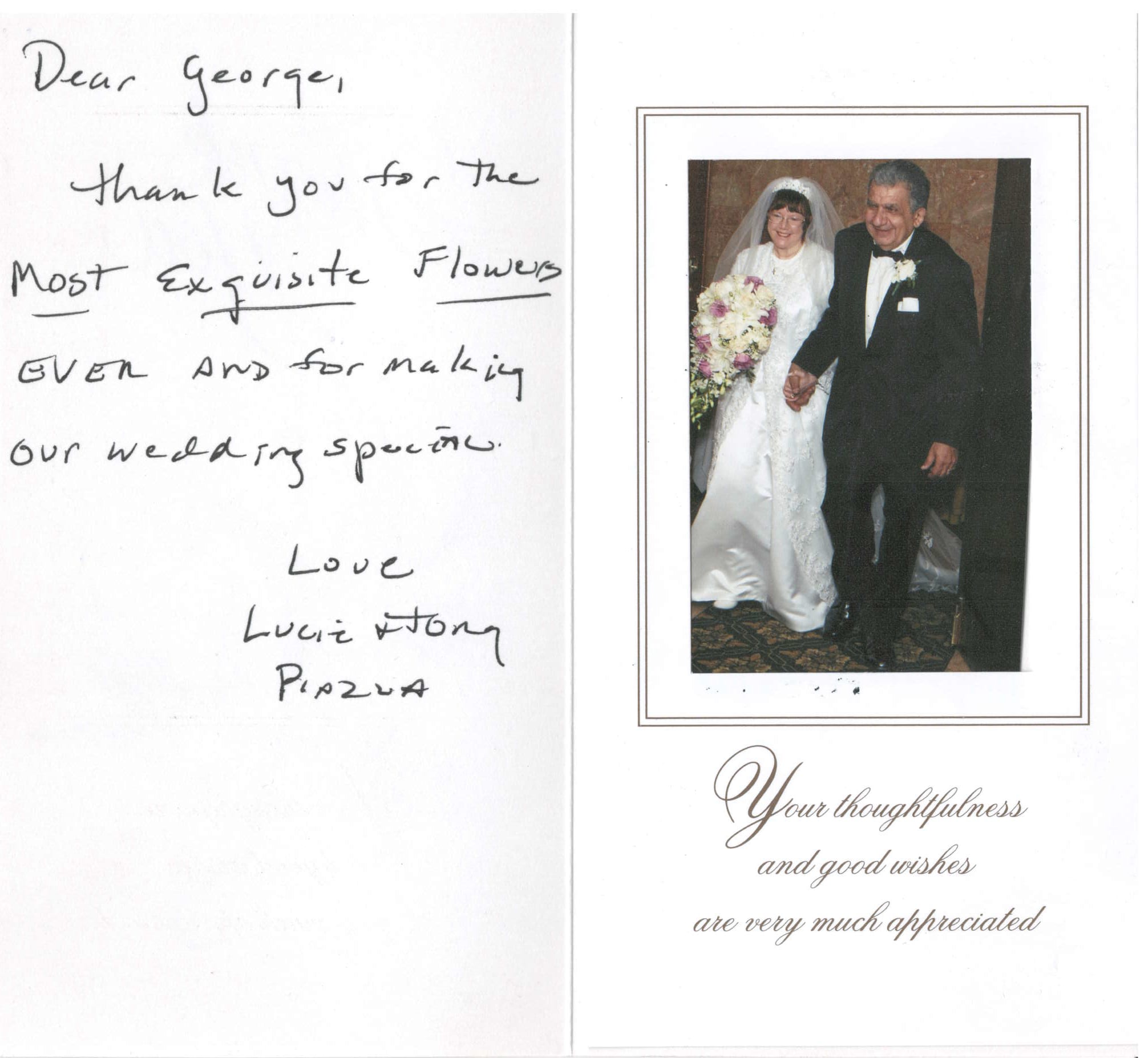 Testimonials
James and Angela
Marine Florist,
Thank you all so much for making our wedding day look spectacular!! We are so happy and grateful for all you did for us.
Our wedding day would not have been the same without all the beautiful flowers and arrangements.
Thanks,
James and Angela
Christina and Rob
George and The Marine Florist Staff,
Thank you so much for helping to make our wedding day so special. The flowers were BEAUTIFUL! We loved everything so much, especially my bouquet! We will most definitley be passing on recommendations and hope to use you again!
Love,
Christina and Rob Palmer
Sarah and Alison
George and Staff,
We were truly amazing at how beautful all the flowers came out.
There were everything we envisioned and more. The compliments we recieved were crazy.
Thank you for your vision, your patience, your hard work and your expertise.
Thank you, Thank you, Thank you!
Love,
Sarah and Alison
Lucie and Tony
Dear George,
Thank you for The Most Exquistie Flowers EVER and for making our wedding special.
Love,
Lucie and Tony Piazza