How to Make Flowers Last Longer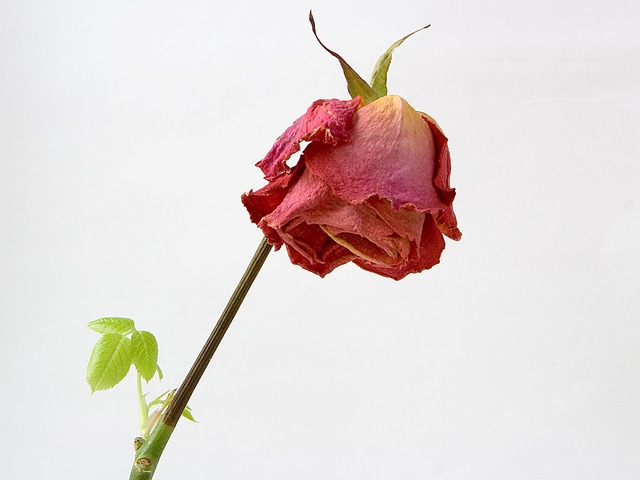 Have you recently ordered or received a fresh arrangement of beautiful flowers? Whether it's a birthday, anniversary, special occasion or everyday recognition, there's nothing like a blooming bouquet of flowers to make someone's day.
Here at Marine Florists in Brooklyn, we offer original, breathtaking arrangements for every sentiment and every special day. Whatever occasion your blooms are honoring, they're sure to touch the heart. You want their beauty — and the joy they bring — to last as long as possible. But do you know how to keep those flowers fresh?
If you're wondering, "How long do cut flowers last?", we're here to help. Contrary to what you've heard, those petals can stay perky for much longer than a few days — you just need to care for them properly. Here are a few of our pro tips to make those gorgeous flowers last.
Trim the Stems Regularly
You might think your arrangement is perfect as-is. And at Marine Florists, we do everything we can to make your arrangement flawless and fresh. However, if you don't touch those flowers after you set them on the table, you're making a mistake. Trimming the stems every few days helps make sure your blooms absorb water and nutrients.
Try to use a sharp knife rather than scissors and make a cut at a 45-degree angle. The sharp cut and angle ensure the nourishment seeps in. Also, cutting the stems under running water keeps the blooms from losing any hydration while you trim.
Change the Water Often
How long do flowers last without water? Not long at all. Providing ample fresh water for your flowers is essential in maintaining their vibrancy. Aim to empty out and refill your vase with clean, cool water every two to three days. Trim your stems every time you change the water.
Wash Out Your Vases
That vase you arrange your bouquet in might look lovely, but when was the last time you washed it out? Dirt and residual debris on vases can affect the flowers you place inside them. Before unwrapping and displaying your bouquet, be sure to give your vase or vessel a good cleaning with soap, rinse it in hot water and let it dry.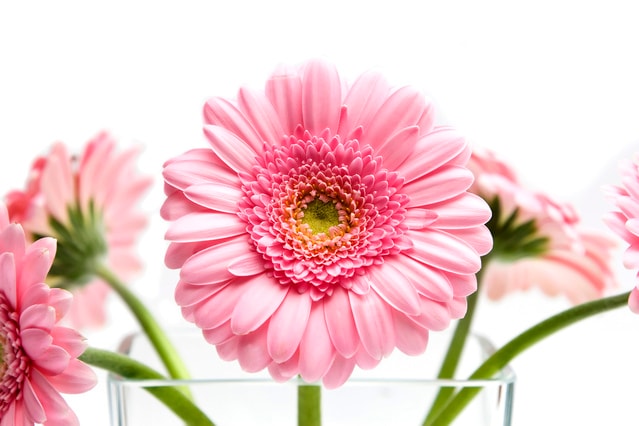 Add Floral Food
Those little packets of floral food often come with fresh arrangements, but many flower recipients toss them out with the box the bouquet came in. Flowers need nourishment to stay fresh, so don't skip the flower food. These mixtures work to add nutrients and eliminate bacteria from the water feeding your bouquet — so make sure you add some to the water in your vase. If your arrangement didn't come with flower food, pick some up at the supermarket.
Pluck Out Wilting Blooms
While your bouquet can have a long life when you know how to make flowers last, not every single bloom will stay perked up. As soon as a flower wilts, pluck it out. Dying flowers release a gas that's harmful to living blooms, so acting fast to remove them will help save the rest of the bouquet. Wilting can result from a variety of factors — so try to keep your flowers in a cool, shady space where they won't dry out in the first place.
Follow Care Instructions
You might not pay attention to what comes with your bouquet, but many florists include care instructions to help you keep your flowers fresh. If you're not sure how to care for your bouquet, start with the basic care instructions accompanying your arrangement. They may include special details on how to tend to your specific blooms.
Order Fresh Floral Arrangements From Marine Florists
When you know how to keep flowers fresh, you'll want them in your home all the time! And no matter what occasion you're celebrating, Marine Florists has the floral arrangements to make every day bright. Contact us today for more information on ordering and caring for flowers.