Health Benefits of Plants
It turns out that the spider plant your mom hung in her favorite macrame plant-holder did more than just look pretty near the window. Houseplants, according to NASA, actually make the air we breathe healthier.
Here's how plants can benefit your health.
How Do Plants Benefit Health?
Cut flowers such as roses certainly deliver on scent, variety and color. Although many green houseplants don't flower as profusely as their hothouse-loving cousins, they bring natural, lasting beauty to the indoors. And because they absorb carbon dioxide, release oxygen and filter toxins, they can significantly improve indoor air quality.
In the NASA study, plants removed up to 87% of air toxins. Other studies have shown that houseplants help regulate indoor humidity levels, hide background noise and improve concentration, mood and productivity.
An indoor garden can soothe your mind and improve your environment. Whether you prefer ferns, palms, cacti, broad-leaf plants or something else, adding green houseplants to your home can bring you lasting joy.
Which Plants Help Me?
Several houseplants can improve your indoor air quality, and several are even easy to care for: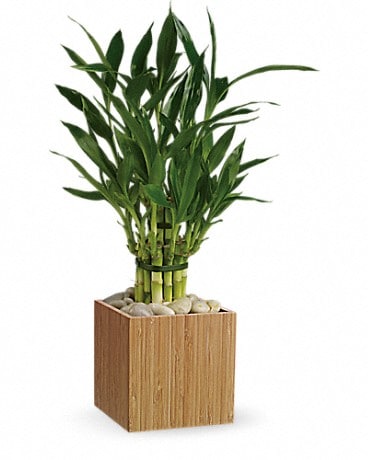 Spider plants: These long-lasting plants remove carbon dioxide and formaldehyde, need only occasional watering and don't require bright sunlight.

English ivy:

If you suffer from allergies, consider English ivy. This poisonous plant likes damp soil, efficiently removes mole particles from indoor air and doesn't need direct sunlight.

Peace lilies:

These lovely, flowering houseplants remove a wide array of toxins from the air, including ammonia, formaldehyde and trichloroethylene, among others. They like moist soil and do best in shady spots.

Snake plant:

This powerhouse plant reduces carbon dioxide and removes toxins such as toluene, xylene, benzene and more. It requires little water and grows beautifully in indirect sunlight.
Are Houseplants Hard to Care For?
Certain houseplants are very easy to care for, but you'll also want to consider other factors, such as the plant's preference for sunlight or shade. Orchids, for example, prefer filtered light, while lavender likes bright sun. Putting the houseplant you own in the right spot in your home will help it thrive for years to come.
In addition to the varieties mentioned above, other easy-care houseplant varieties include:
Succulents:

Succulents like sunlight and do well in dish gardens and terrariums.

Philodendron and pothos:

These broad-leaf vines can grow several feet long in dark conditions and with minimal maintenance.

Swiss cheese plants:

Also known as Monstera, this fast-growing plant offers large greenery and height.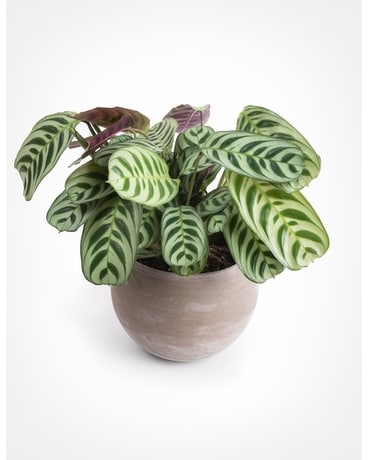 What Else Should I Know About Houseplants?
Other facts you should know about houseplants follow:
They're sometimes poisonous:

English ivy, golden pothos and poinsettia are just a few examples of toxic plants. Before you buy, ask the florist about toxin-free options if you're concerned for small animals or children in your household.

A little fertilizer goes a long way:

Just like outdoor shrubs, indoor plants like fertilizer.

They make wonderful gifts:

Houseplants are thoughtful gifts for any occasion, and you can go as big or small as you want.

Overwatering is the reason most houseplants die:

Resist the temptation to water your houseplant too frequently. Take the time to learn about your plant's preferences. Some like "wet feet" while others do better in dry soil conditions.
Browse Marine Florists Today
Marine Florists creates and delivers floral gifts and decor to homes, businesses and events throughout Brooklyn. If you'd like to order a green plant for delivery, let us know. We may be able to deliver your order as soon as today! Browse our online selection of green plants today.