Sympathy Flowers Etiquette
Flowers sent to the family are sympathy expressions of comfort, peace and hope. They say "I'm thinking of you." During times of sorrow, sympathy flowers are messengers of hope.
I just heard the sad news… Is it too late to send sympathy flowers?
Some people choose to send flowers a week or so after the funeral when the initial chaos has passed. A nice gesture is to send sympathy flowers to the family's home after the funeral to remind the bereaved that you have not forgotten about them or their loss. And even if a few weeks have passed since the death, flowers are a comforting reminder that friends are still thinking of the family throughout the grieving process.
What is appropriate to send to the family?
A plant, sympathy food basket or small to mid-size designed sympathy arrangement are typically sent to the home of the surviving family members. Any number of floral arrangements are a welcome gesture, including centerpieces, or even a small teacup with flowers. Some choose a small garden of green plants, accented with a blooming plant for color.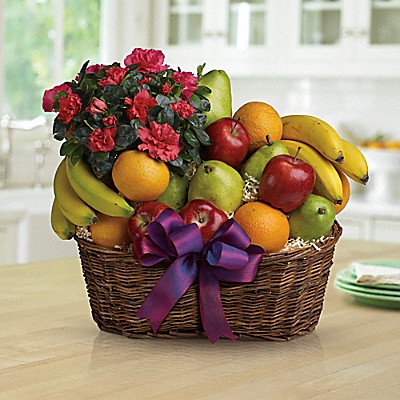 What is a Shiva Call?
If the deceased was Jewish the immediate family will hold a "Shiva" in their home for seven days after the passing. It is customary for friends and coworkers to come by the home and pay their respects to the family, this is known as paying a Shiva call. Desserts, fruit and Kosher food baskets are traditionally taken to or sent to the home. Sympathy flowers are not appropriate for a Shiva call.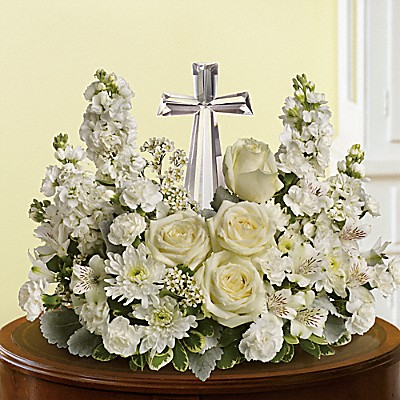 Is it okay to send a fruit or gourmet food basket?
In some cases, particularly in Jewish cultures, a fruit or gourmet basket is greatly appreciated by a family who is receiving out-of-town guests during the mourning period. This type of gift does double-duty, delivering your condolences while helping to care for and nurture family and friends. Also, take a look at our Suggestions for Writing Card Messages page.
I'd like to send a gift that will last longer than flowers.
While many of us think of flowers to express sympathy, sympathy plants are a perfectly lovely - and lasting - way to show your support to a grieving family. Plants can be enjoyed for months, even years, after a funeral and can stand as a remembrance to the lost loved one.
I would like to send a gift to the home that's reverent and not too showy.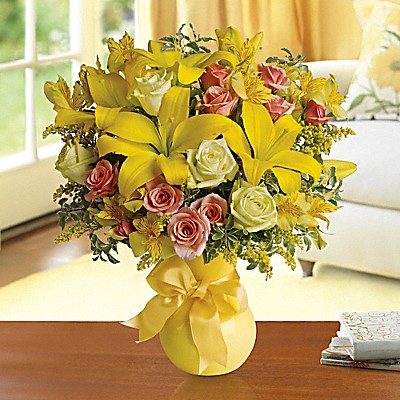 When it comes to expressing your condolences in a classic manner, nothing is more elegant than a mix of all-white sympathy flowers . White flowers have long represented humility and reverence, while also sending a message of loyalty.
Though it's a sad time, I'd prefer to send a bright, colorful arrangement.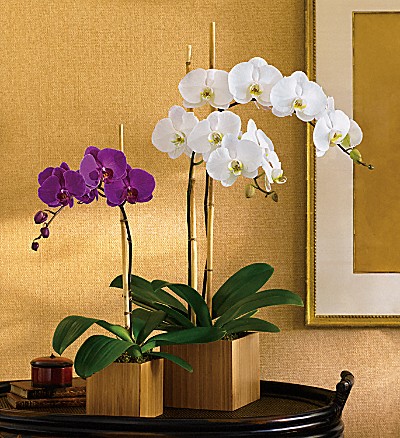 Keep in mind that a sympathy arrangement doesn't necessarily have to be dark and somber. During this difficult time, you can help remind the family to celebrate the life that was lived. Flowers add fragrance, color, and beauty to an otherwise somber atmosphere and provide a comforting diversion. An arrangement filled with springtime colors - pink, yellow and lavender are a lovely reminder of hope and rebirth.
How do "sympathy flowers" differ from "funeral flowers"?
Sympathy flowers are addressed and sent directly to a loved one of the deceased. They are usually smaller floral arrangements that decorate end tables or can be used as a centerpiece in the family home. Funeral flowers serve as a tribute to the deceased at the funeral service. Funeral flowers should never be sent to the home as they are too formal, large and inappropriate for a home or office.