Flower Shop Near Borough Park, Brooklyn, New York
Nothing can brighten a day quite like a vibrant bouquet of fresh flowers. For any occasion, you'll find that you can count on artistically handcrafted arrangements and timely hand delivery when you shop at Marine Florists in Borough Park, Brooklyn. We've been a premier family-owned and operated flower shop since 1898, faithfully serving the community in Borough Park with floral services and same-day flower delivery.
We go above and beyond to ensure that each arrangement is designed with care and close attention to detail. With flowers so fresh they look like they just came out of the ground and unmatched customer service, you'll soon discover why we're a beloved flower store in Borough Park.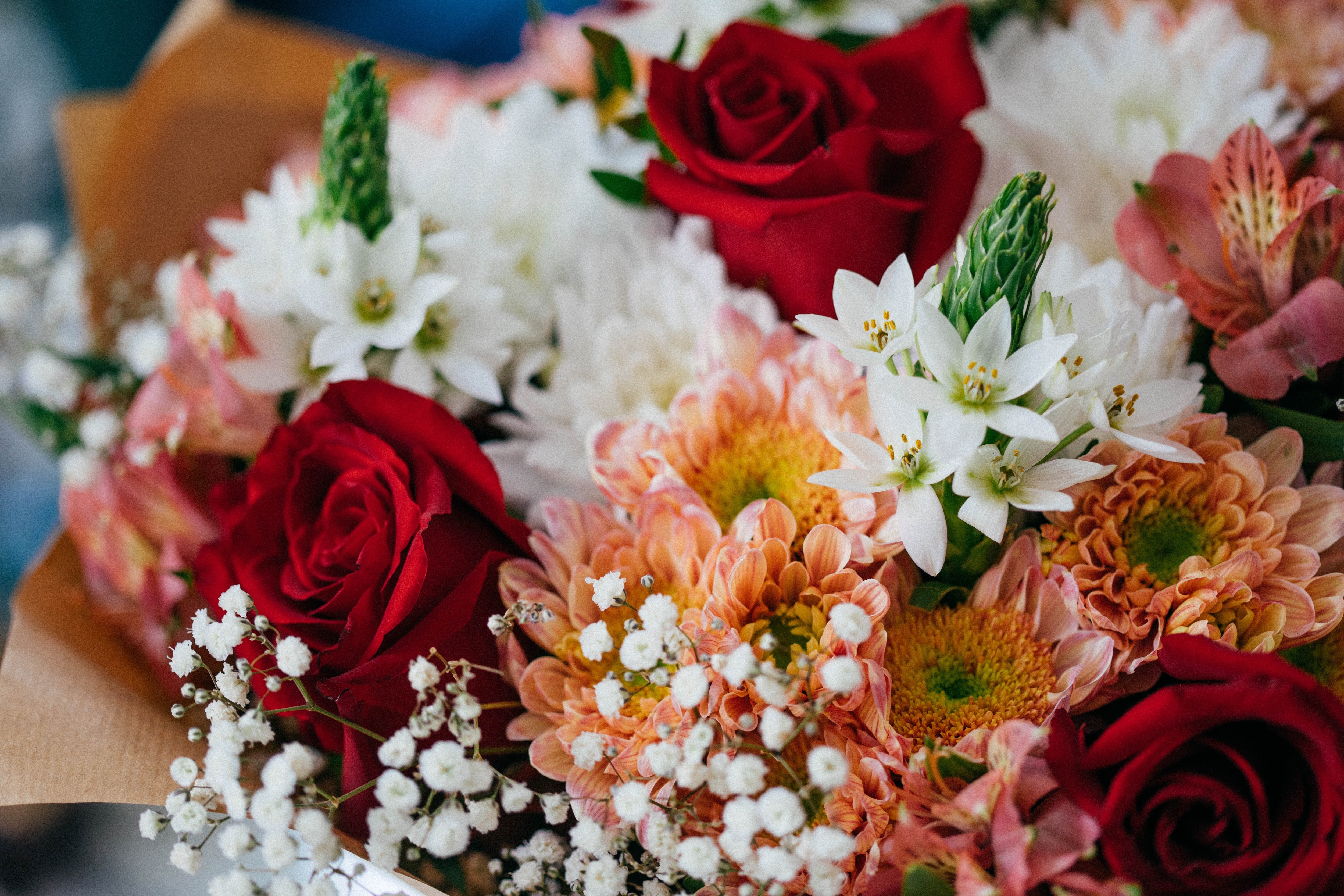 Same-Day Flower Delivery in Borough Park, New York
We know that life in Brooklyn, New York, can be wildly busy and unpredictable! Whether you're in a time crunch to purchase a floral gift for a loved one or want to surprise someone with an unexpected gift, Marine Florists can deliver what you need. We offer same-day flower delivery in the Borough Park, New York, area.
When you purchase your floral arrangements with us, we ensure that you'll receive your order in no time. But our timely delivery doesn't mean we skimp on the quality! Each and every arrangement is personally crafted by our florists to delight you and fit your needs.
All you have to do to receive same-day delivery is place your order by 3 p.m. on a weekday or noon on a weekday. If you place your order after-hours, no worries. You can receive your order the very next day if you wish.
Marine Florists will change the way you celebrate all of life's big moments, from Valentine's Day and anniversaries to birthdays and graduations.
Floral Services in Borough Park
Our floral services go beyond the traditional bouquet you might be imagining. Did you know that flowers can send a different message for any occasion? Carnations, roses and lilies, for example, can all provide a different atmosphere. While some flowers hint at romantic sentimentality, others are perfect to offer congratulations, well wishes during grief or to say a simple "thank you." No matter the reason, our flower arrangements in Borough Park will bring a little extra sunshine to your loved one's day.
In addition to fresh flowers in Borough Park, we also provide meaningful additions in the form of long-lasting plants, exquisite glass vases and gourmet gift baskets. If you're lost for words, let these beautiful flowers and gifts do the talking. We'll even help you write a card if you wish!
Order Your Flowers Online in Borough Park, Brooklyn
Are you ready to make someone's day extraordinary? Order your flowers online from Marine Florists for one-of-a-kind service and stunning flower arrangements. We'll work with you to ensure your bouquet sends the message you desire. If you are looking for quality, beauty and speed, you've found it with Marine Florists. Place your order today!