Your Long-Time Flower Shop for Bergen Beach Deliveries
From our humble flower store opening in 1898, Marine Florists has grown to become one of the most trusted flower shops serving Bergen Beach and nearby communities.
Family owned and operated, our flower store has built its reputation on always having the freshest blooms and most beautiful arrangements. Why take a chance by ordering flowers online for Bergen Beach from an unknown source? You always know you're getting incredible quality from a local flower shop when you partner with Marine Florists.
Discover why we get so many stellar reviews from customers who order flowers from us year after year. Browse our website for the perfect flower arrangements for any occasion, or give us a call. You can even stop by our Brooklyn location to see our displays or discuss an upcoming wedding or social gathering.
Marine Florists: Your one-stop source for floral services to Bergen Beach.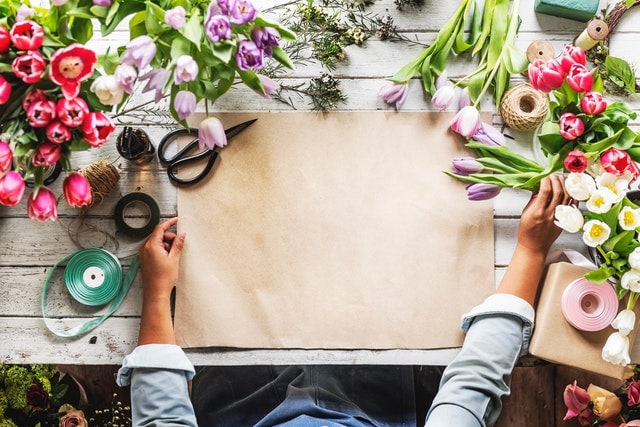 Ordering Same-Day Flower Delivery to Bergen Beach is Easy
It happened: You forgot about a special someone's birthday or other life-changing event. No need to fret. Just jump online to Marine Florists' website and place your order. As long as we get your information by 3:00 p.m. on weekdays or noon on weekends, we can ensure that you will get same-day delivery to Bergen Beach.
Best of all, even if you order your flowers online for same-day flower delivery, you will still get our guarantee of premium service. Unlike many other floral shops, we hand-craft every order we receive. Then, we hand-deliver it to your recipients. This gives you peace of mind knowing that your flower arrangement will get where you need it to go on time.
Order same-day floral services for Bergen Beach right now!
Vast Floral Services for Bergen Beach, NY
Think a flower shop can only send out traditional bouquets in vases? Think again! Marine Florists specializes in a variety of floral services and different types of flower and plant offerings.
For instance, why not consider sending someone you love a dish garden or plant? Many people appreciate getting green gifts that they can tend to for months and years. Similarly, silk or dried flower arrangement can offer lasting beauty.
Perhaps you want to send a gourmet gift basket to someone in your life, such as a friend, relative or client. We have tons of gift basket items to choose from to make your gift basket a one-of-a-kind experience.
No matter what types of floral services you need for Bergen Beach delivery, we can help!
Fresh Flowers Speak for You
Do you ever feel a little tongue-tied when it comes to expressing your emotions? Allow flowers to do the talking on your behalf. Flowers can whisper, sing and shout. Even the simplest flower arrangements can evoke a wealth of emotions.
Looking for ideas for your card message to go along with your Marine Florists arrangement? No problem. We can give you some thoughts so your card matches the expression of the flowers you order.
Buy From a Florist Shop Serving Bergen Beach
Flowers are a gift from the earth. Send them with confidence to Bergen Beach with the help of Marine Florists!