Flower Shop Near Bushwick, Brooklyn, NY
When you're looking for high-quality flowers in Brooklyn, New York's Bushwick neighborhood, there's one name that has stood the test of time — Marine Florists. We've proudly provided fresh flowers to patrons throughout Brooklyn since 1898. Our family-owned flower shop continues this same tradition today with gorgeous floral arrangements and thoughtful gifts that are perfect for any occasion.
Whether you need a housewarming goody basket or an elegant bouquet of roses, we invite you to visit us at our location near Bushwick. However, if you need a more convenient alternative, you can also order your flowers online. We even have the option of same-day delivery. Our friendly team ensures your experience is both prompt and pleasant. At Marine Florists, we always go the extra mile so your flower arrangement is perfect.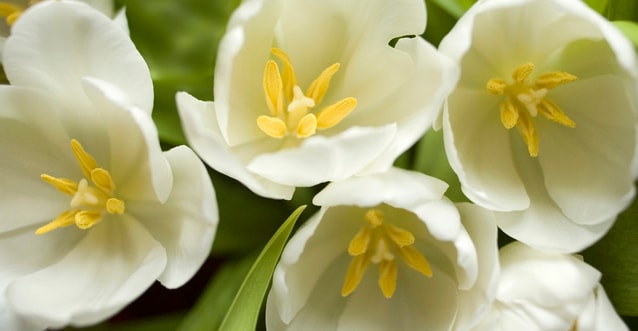 Same-Day Flower Delivery in Bushwick, New York
We understand that the hustle and bustle of living in NYC, while exciting, can make life hectic. That's why we offer same day flower delivery services to recipients in Bushwick, throughout Brooklyn and beyond. Flowers make an ideal last-minute gift idea.
If you accidentally forget a loved one's birthday or need to send a quick thank you gift, at Marine Florists, we'll ensure the arrangement makes it there on time. Just place your order with us before 3 p.m. on weekdays or before noon on weekends for same-day delivery. If you have any questions, our staff would be happy to assist you. Give us a call at 718-338-3600.
Occasions That Call for Floral Services in Bushwick
The magical thing about beautiful, fresh flowers is that they make the perfect gift for any occasion or even just because you're thinking of someone. For generations, people have used colorful blooms to show others how much they care. If you're wondering what to get a loved one here in Bushwick, a unique bouquet from Marine Florists is just the thing.
Floral arrangements are the perfect complement to many important life events, such as weddings, the birth of a new baby, graduations or even to send condolences when someone has passed. However, presenting a bouquet makes any special occasion that much sweeter, including:
Our highly skilled florists will work with you to ensure your arrangement is just what you desire. Whether you're looking for fresh roses, lilies, tulips, carnations and more, we want your bouquet to be just right. We can even help you write a thoughtful note to accompany your gift.
Order a Fresh Flower Bouquet Online with Marine Florists, Brooklyn
While we are one of the largest florists near Bushwick and throughout Brooklyn, as a family-owned business, we still maintain a personal touch. You can be sure your arrangement will have a stylish distinction your recipient will love. We even have more affordable options such as our Deal of the Day or flowers on sale.
For fresh flowers near Bushwick, you won't find anything better than Marine Florists. We welcome you to visit us at our flower shop or order your arrangement online today.