Breakdown of Funeral Flower Arrangements
Are you looking for the right way to commemorate someone you have loved and lost? When a beloved friend or family member passes away, it can feel like your world is falling apart. Even worse, you have to rush to put together a service that will honor them in a timely manner.
Funerals can be overwhelming, and they require a lot of factors — from finding the right funeral home to planning the speeches and selecting a plot. When it feels like you're overburdened with plans and sorrow, there's one part of a funeral service that can bring joy back: the funeral flowers.
Representing love, life and beauty, flowers are a graceful, touching way to do justice to your loved one's memory. If you're wondering which flowers you need for a funeral, we at Marine Florists are here to ease your mind. Here's a breakdown of the types of funeral arrangements we offer.
What are Standing Sprays?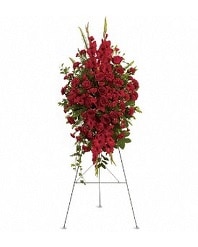 Designed to offer condolences and ease grief in a way that stands out during the service, our standing sprays are an elegant choice for any funeral or memorial. Serving as a colorful living commemoration, a standing spray is a hand-designed, mixed arrangement of flowers presented on a freestanding wire easel. This touching tribute is usually positioned by the casket. These large, flat displays are meant for viewing from one side. They are also the largest, fullest and best choice for value out of most funeral flower arrangements
What are Casket Sprays?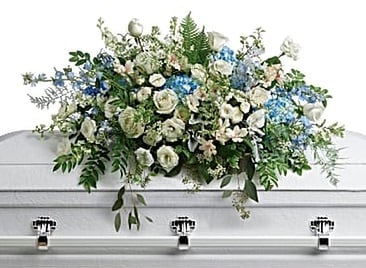 Casket sprays are carefully arranged collections of flowers designed for direct placement on the casket. Choose your loved one's favorite flowers or an arrangement made with the perfect combination of colors to place on the top or edge of the casket as a beautiful, full farewell tribute. Placed on top of the casket, from any angle these sprays look elegant and stunning, and they'll show your love and respect for the one you're gathering to say goodbye to.
What are Floral Cross Arrangements for Funerals?
If you want to memorialize your deceased loved one in a way that's true to their faith, express honor and grace with one of our standing or casket floral cross arrangements. Stunning, simple and breathtaking, these arrangements feature flowers in the shape of a cross. They either stand close by the casket or are placed directly on top. Whether you choose one of our custom arrangements or opt for a subtler design, picking a cross for your floral arrangement is a peaceful way to commemorate someone's life.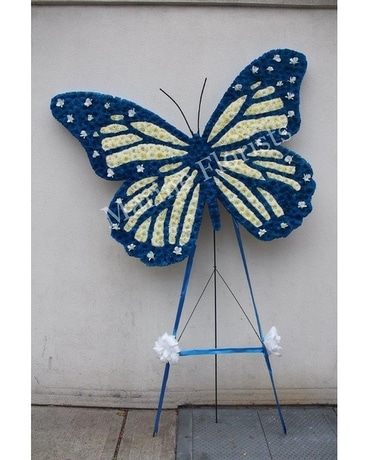 What are Custom Funeral Arrangements
Did your loved one adore horses? Dolphins? Certain sports? At Marine Florists, we can create the perfect custom floral arrangement to help you celebrate their life the right way — just how they would want it. Say goodbye in a unique, personalized way with an image of exactly what your loved one loved most made from beautiful, fresh flowers hand-placed by our dedicated team members. Whatever one-of-a-kind sympathy tribute tells their story and celebrates their life best is what we'll make. Tell us what you've imagined, and we'll take it from there.
Show Your Sympathy With a Funeral Arrangement From Marine Florists
When words aren't enough to express your emotions over a lost loved one, let flowers speak your care and condolences. Find comfort and beauty in our collection of sympathy bouquets, casket arrangements, standing arrangements and more. Contact Marine Florists today to place your order.